Northampton-Old Hall-Harwich-Boston-Amherst-Northampton/2002.09.07-2002.09.18

September came, Erika returned to Northampton with Momo after visiting her parents in Germany, and it was just about time for us to be off to America. To be sure we would make it in time, we needed to find a place closer to the port to stay the night before. We looked in our communities listings and found the community Old Hall located right near the port of Harwich. We gave them a call, not really knowing anything about them, and the answer was, "Sure, we have room." Excellent.


It has been quite easy to hitchhike in England and Wales, but this time it took us more than twelve hours to hitchhike there, even though it was only a four-hour ride. (We also learned that people don't seem to pick up hitchhikers at night - not even ones with babies. The only two rides we got after dark were from friendly middle-eastern immigrants.)
We got to Old Hall at 11pm with just a few people still up and dinner waiting for us in the dining room. It turned out to be a large established community located in what used to be an old monastery with extensive organic gardens and orchards. The next morning we had a personal tour of the land and met many nice people. We felt sad that we didn't have time to stay longer. Instead we bought a book that one of the members wrote about the community and we read it on the boat. Before we left we picked enough apples and plums for our whole trip. Our kind host, David, made us a care package of dried fruits and nuts, too.
The only train we ever took in England (since they are so expensive) was on the last day, on a very short ride to the port. There we stood in a long line with all the other 'holiday-makers,' towered by a 3300+ passenger (including over 800 staff) ship, which would be making it's first trans-atlantic passage. We realized then that for the majority of the people there, the cruise was going to be their whole vacation. We got our card-keys for our room and got on board.


The research for crossing the atlantic without evil airplanes took place since the beginning of our trip. (We have started an email group for alternative low-cost travel.) It had to be by sea, and it had to be affordable - which ruled out most of the options. Freight ships (even Polish ones) were too expensive (more than $1000 per person) and wouldn't take kids under 3 (and sometimes 12). Cruises were even more expensive and weren't green. And sailboats wouldn't take the responsibility of having a toddler as part of the crew. Phil and OfeK were planning to purchase a cheap sailboat and start economadia?, though this would've ended up being quite a commitment in terms of time and money, and Erika didn't like the idea of Momo being in deep waters for at least 3 weeks between the Canaries and Bermuda.)
The cruise deal we stumbled upon in Spain - $1468 total for 4 adults, 6 days, everything included - seemed like the only consensus possible. For such a price we expected similar modest amenities as the ferries we've had taken so far, but we were in for a surprise. Though the company was simply transferring the boat to a season in New England and the Caribbean, and didn't make any exotic stops on the way, it turned out to be disgustingly excessive, and not economadic whatsoever. We would have to do some serious thinking before going with a cruise again. One thing for sure is that traveling by sea forces people to think and plan before they go, and travel in routes that make more sense, rather than hop twice a year on a plane for a weekend at the other end of the world.
A few weeks before we boarded (too late to refund our tickets) we read about the company (royal caribbean) being fined some $30M for illegal sewage dumping and it seemed that it was getting into greenwashing its image. On board there were mostly compact fluorescent light bulbs, compost and recyclables being separated, limited amounts of disposable items and "save-the-oceans" signs.

Going onboard we were immediately greeted by numerous artificial welcomes by the crew whose nametags indicated they were from all over the world. We pushed by them and finally made it to the 8th floor to find our room. We had a living room with couches, window, a bedroom with a king-size bed, and another room with two bunks, a bathroom and shower, and mirrors everywhere. We soon settled in, making our usual mess, and then went off to explore the ship.
To give you a picture of how grossly extravagant the boat was; it included three swimming pools (indoors, outdoors, and one for children with a full-size waterslide..), three whirlpools, fitness gym, a miniature golf course, a climbing wall, a casino, a beauty salon, a teen hang-out place and a younger kids hang-out place, about seven different restaurants and snack bars, a few bars and dance-floors, a huge auditorium, shops, internet cafe, library, and on and on and on...


That night we went to the main dining room to our assigned table and found seven pieces of silverware for each setting, table cloth, napkins, and four waiters (the one who pours your water, the one who gives you the menu, the one who takes your order, and the head waiter, who comes and asks you how everything is). We had to make sure it would be vegan and mostly raw and that involved the head waiter to show us lots of concern. Then we had to wait for the food to come, and all the while Momo is doing what 2 1/2 year-olds do in restaurants - going nuts! We thought, we're going to have to do this every day for a week? After we finally finished we got out of there, looked around some more, and discovered a casual buffet-style cafeteria on the top deck. We never went back to all those waiters again.
That whole week is just a blur now. Everyday we got a schedule delivered to our room of the day's events, what the suggested dress-code was for the evening (formal and semi-formal being the most popular - we really blended in! ha ha. - ofek was politely hassled all week for being barefoot) and reminders to change our clocks back one hour, giving us an extra hour every day. We spent a lot of time eating, since it was all-you-can-eat all day (though we skipped the midnight chocolate buffets). We mostly stuck to the well-stocked salad bar and indulged in the vegan avocado sushi they made. In the mornings we had fresh fruit and brought our hand citrus-juicer and squeezed our own orange juice.



We occasionally sat with other people and exchanged information about our lives. Most of our fellow passengers were over 55 and many overweight. There were a few other kids, but none that Momo got to spend any time with. We also spent some time in the pool (though the chlorine was almost unbearable) and almost every night we would go to the live show of mediocre Las Vegas-style dancing/singing/magic, etc. We really just wanted to get to the other side of the ocean and not partake in the scene so most of our time was spent in our room, keeping the room attendant out, and watching movies. The three middle days of the voyage were very rocky, with waves crashing into our 8th floor window, and Erika had to chew on fresh ginger to keep her stomach down. Meanwhile, around this time the captain announced that we were passing right by the spot where the Titanic sunk.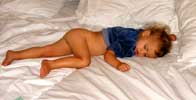 Boston - Amherst and Northampton


After this week at sea, we finally made it to Boston. We walked with our packs a half mile to the Greyhound station. We bought tickets to go to Brattleboro, Vermont, to visit some friends, and had to wait three hours. When it arrived we put our bags in the luggage compartment and boarded the bus. "You have to wear shoes on MY bus," the driver (big guy) firmly said to OfeK. OfeK said it was his first time on an American bus, and asked whether it is a law, policy, or just a personal thing. The driver directed him to customer service and said he'd be leaving in 10 minutes. Customer service said it was not a problem. The driver didn't like that answer, so OfeK wrote down his number, which he again didn't like, and refused to take us, even with OfeK's slippers on.
We went back to the ticket counter and OfeK managed to get our $50 back plus a pair of free tickets with the next bus to Amherst, Massachusetts. So we went to Amherst instead.
When we finally made it to Amherst it turned out our contact there wasn't home. We waited around but didn't get through so we ended up staying with a Sunday-night deal in a nice locally owned hotel downtown. The next day we met Melissa for the first time and found we had a lot in common. She had been advertising a room for rent on craigslist and we emailed her asking if we could stay there a few nights. We explored both Amherst and the nearby Northampton using the free bus system and realized what a nice area it was. Libraries (oh how Erika missed a good library!) with welcoming child areas with babies nursing on the comfy couches, worker-owned stores, different natural food stores and restaurants with breastfeeding-welcome signs. We had perfect weather and so one of the days we went and found a beautiful lake to swim in. It didn't feel like we were back in the USA until the first time we got in a car with Melissa and saw the country from the interstate - the strip malls and corporate logos brought it all back.